Creating value for young people in the insurance industry
by Guadalupe Ramos Rodriguez, Financial Consultant, MAPFRE
 
Three correlated challenges: the image of the insurance industry, attracting young customers and employees.
First, as we all know young people have impressive range of skills and perspectives in general. More than any other generation, millennials also thrive on change. Millennials want to have an impact, solve social challenges, and work for a diverse organization. They also want to achieve a good work-life balance, acquire expertise, and maintain security in their jobs – all things that insurance companies can provide. They are not interested in traditional insurances. Young people are looking for comprehensive services.
Young talent target (millennials):

What kind of changes should be made in the first place? These are the main problems to address:
Challenge 1:

The industry has an image problem - traditional insurance.
The insurance industry is seen as old-fashioned and stuffy, and its products are often perceived to be complex and challenging to understand. This is especially true compared to other sectors that have been able to keep up their appeal, such as technology or finance.
Young people do not understand the industry very well. They don't know what insurers do, the different roles available in the sector, or how the products work. This is partly since there is a lack of awareness and understanding of insurance products in general, but also because the industry has not been very good at communicating its message to young people. It can be difficult to find a way to connect with young people and the market.
The insurance sector is seen as being very risk-averse and slow to embrace change and innovation. This can be a turn-off for young people who are looking for industries that are more dynamic and innovative. The industry has been slow to embrace change, making it less attractive to young people.
How are we going to change it? Making insurance more appealing to young people, explaining the following:
The importance of the sector: This shift also positions insurers to transition from a risk transfer model to a risk mitigation model. Emphasize the Importance of the Industry, the insurance industry plays a vital role in protecting people and businesses from financial losses. By highlighting the impact that insurance has on people's lives and the economy, you can make the industry more appealing to young people, given the importance of the insurance sector in the economy, it is the oil for the global economy.
The positive impact of the industry on society, the economy, and the environment needs to be exposed. As a sector, it is quite conservative in profiling the impact, so that needs to change. Willingness to show passion and share how the sector - be it life and health, general insurance, or reinsurance - has a positive impact.
The role of insurance in creating a sustainable world. Insurers have a critical role in supporting organizations, as they start their sustainability journeys, by identifying and helping them navigate and manage new and emerging physical, transition and liability risks, such as supply chain interruptions, risks related to new technologies and delays to projects.
Insurers are well-placed to engage and educate individual customers and business on climate change and sustainability imperatives. Insurers must demonstrate value chain stewardship by leading and influencing sectors and customers they work with in sustainability practices.
Celebrating the shared value nature of the sector, Insurance at its core has a shared value business model, working in this way to improve outcomes for both company and society. Again, the industry needs to loudly celebrate the Examples of Shared Value Business Models, because it is a core feature of the sector. Some individual insurers are very effective about demonstrating the ways in which they work towards and support shared values.
Transparency in the sector, for instance when it comes to the price of the insurance, that all comes at a cost and those costs are inevitably passed on to insurance.
The contribution to the economy of the insurance industry, insurance plays a fundamental role in economic development. It enables and drives economic activity by protecting lives and property against insurable risks. Insurance companies act as a buffer against adverse events and as the invisible glue of society.
Firstly, it's about making sure that labor as much as all the other parties understand what it is we do, why it's important to the economy and why they should be positively disposed to seeing the insurance sector as an opportunity for continued growth. A motor to the economy, generating engagement with labor to have a positive impact for us to understand what the industry is doing, providing them the right message that lands quite well, to understand the role of insurance and the role it plays in the economy. Nothing can happen without insurance, and it needs to be understood with easy arguments.
There is a reason to go and speak to a vast number of people who are very curious to know what this insurance got to say and who want to know "Who We Are". A solution would be hosting events, great opportunity to hear from people who work in the industry how business works as to what's important to them for those businesses to be successful.
Challenge 2:

young customers
A PWC survey claims that 41% of consumers are likely to switch their insurance company in favor of a more digitized one, more consumers are looking towards providers with strong digital capabilities.
Customer centricity is essential for all types of insurers to compete and produce short-term shareholder return. It is the principle that defines seamless and engaging experiences across the value chain (e.g., underwriting, distribution, claims, service)
Insurers are reinventing underwriting by leveraging new sources of data for competitive advantage and offering new products. Future-focused insurers will leverage ecosystem collaborations to improve their core propositions and develop new products to strengthen engagement with policyholders and enhance the customer journey.
Insurers will enhance the customer experience and increase customer touchpoints to become policyholder's lifestyle partners. Increased customer trust and loyalty, additional up-sell and cross-sell opportunities, and vigorous product development will be the result. Insurers company must build trust and transparency.
The Morgan Stanley and BCG studies claim that insurance companies tend to provide poor customer experience. About 60% of insurance clients worldwide aren't satisfied with their service providers and nearly 50% of insurance clients consider turning to newer models. This leads to a negative perception.
Claim process: a better claims experience for customers. New era of insurance claims management and customer experience, more accurate analytics, and modelling.
Insurers will have the ability to further differentiate themselves by dedicating additional resources to claim prevention. Preventing claims before they occur will fundamentally change the relationship between insurers and customer. Expanding the claims ecosystem will enable insurers to move beyond traditional claims activities into adjacent businesses to access customers earlier and deepen customer relationships.
Self-service, drives "improved experience" while lowering costs, the use of self- service can also greatly benefit insurance companies for improved customer experience. It can also be counterproductive if not well updated. Digitization not only opens new avenues to advanced technology but also changes customer behavior in a way to provide innovative approaches to deliver exceptional services and boost customer loyalty and advocacy. In fact, today's insurers who are enabling self- service to require continuous learning and consistent upgrades that meet the digital demands of the policyholders while being time and cost-efficient.
Implementing self-service both in claim settlement, touchless claims with automated claims payouts, and customer care through bots and virtual agents can cut costs, increase customer satisfaction, and lead to more personalized customer experiences.
To address these challenges, the insurance industry needs to adapt and find innovative ways to engage with young consumers. This may involve simplifying the language used in policies and communications, leveraging digital platforms for intuitive and personalized experiences, and actively educating young people about the importance and benefits of insurance at different stages of their lives. By fostering a stronger connection and demonstrating value, the insurance industry can better engage with young consumers and meet their evolving needs.
Insurers increasingly need to leverage technology and data competencies to build seamless digital experiences. Consumers of today's generation want a user experience that is accessible and easy to use. When a consumer is buying an insurance product, they wish to have the same seamless experience that they receive when buying any other kind of product. Most individuals now prefer a purchasing process that allows them to complete a transaction or fill out a form easily from their own smartphone or tablet devices without the need for human interaction. Providing a user experience that allows customers to purchase an insurance policy in a smooth and accessible way will aid insurance providers in building trusting relationships.
As we have previously mentioned, consumers trust financial services companies, including insurers, considerably less than those in other industries
Trust and transparency. Some insurance companies are also exploring ways to make the premium breakup more transparent to the customer to ensure loyalty. It is becoming ever more evident that providing transparency in the insurance industry is vital for building and maintaining consumer trust.
ESG: More younger consumers interested in sustainability. Consumer attitudes and behaviors have become increasingly motivated by purpose. Some 80% of respondents globally want insurers to embed ESG initiatives into their proposition.
Making claims sustainable. Importantly, insurers have more influence over claims emissions than underwriting emissions, and action to green claims fulfilment has high visibility with customers.
Incorporating ESG into underwriting. And by understanding how client ESG characteristics correlate with underwriting outcomes they can gain an analytical advantage in increasingly competitive markets.
Delivering more value makes sense for insurers, as it boosts both customer loyalty and revenue growth.
The insurance industry, known as one of the oldest and most traditional industries for a younger generation of workers, is under pressure to transform. Most companies regularly invest in their brand and customer experiences, but many forget to invest in a crucial component of a successful company like the experiences of their employees. Companies in the insurance industry are having a hard time attracting young talent. Many talented professionals tend to overlook insurance companies as potential employers, because of their "old-fashioned" image.
In fact, a study by ACORD found that although millennials, born between 1981 and 1997, are forecasted to make up 75% of the global workforce by 2025, less than 4% of millennials would consider working/ are interested in insurance. There's still an enormous gap between what employees want and what employers do.
Young prodigies prefer to join technology, consulting, or other financial companies rather than insurance. As a result, companies frequently don't have enough technically skilled employees to follow changes let alone drive them.
Today, 80% of insurers aspire to attract talent under the age of 30, but over half of them struggle to do so. Ultimately, if the insurance industry wants to attract more young talent, it needs to make some changes to the way it operates. It needs to be more flexible, innovative, and open to change.
The study, which involved interviews with employers, brokers and underwriting managers working across various lines of short-term insurance, found that many job seekers land in the industry "by accident".
These findings point to a general lack of understanding of the prominent role that the insurance industry plays within the broader framework of financial services, and the potential it holds for long-term career growth and the variety of jobs that the industry offer itself.
Investment in training and employee development is essential, so that young people can learn the skills they need to be successful in the industry. Furthermore, the industry needs to do a better job of communicating its message to young people so that they understand the career and growth opportunities that the insurance sector can offer them. There is a lack of knowledge about what an insurance career could be, particularly amongst those students who do not come from traditional insurance faculties, such as actuarial.
As veterans of the trade head into retirement, the sector is left with gaping deficits in talent and expertise. For the sector, positioning insurance as a viable career path and prioritizing workplace initiatives such as skills transfer, will become ever more vital in attracting young talent to the industry.
Still, a lack of experience in new hires can be counteracted by taking the time to invest in mentoring and development programs.
Upskilling and training, coupled with mentorship and skills transfer, make the perfect formula for empowering the youth and introducing them to an industry that offers multiple career opportunities in fields such as underwriting, market forecasting, IT, risk management, financial analysis, and customer service.
By making these changes, the insurance sector can position itself as an attractive option for young people and ensure that it has the talent it needs to thrive in the future and inspire the youth to explore career prospects in insurance.
A competitive salary and benefits package is one of the most important factors for attracting and retaining employees. Insurance companies that offer market- competitive salaries and benefits packages are more likely to attract top talent.
Fostering a culture of innovation, insurance is a rapidly evolving industry, and to stay ahead of the curve, insurance companies need to foster a culture of innovation. By encouraging employees to explore new ideas and approaches, this make the industry more appealing to potential employees who are looking for exciting and challenging careers.
New positions are being created with IT. The emergence of these roles will require insurers to build their technology skills as well as their social and emotional skills, companies that are on the forefront of these changes are more likely to attract top talent. By investing in technology, the industry can create a more modern, innovative work environment that appeals to potential employees. There's a growing talent pool demanding remote work opportunities in the current insurance labor market. The survey data also strongly suggests that if insurance providers improve their technology stack, they can attract more and better talent; and those workers would have a greater ability to work successfully from home.
It requires companies to increase flexibility and modernize their processes to offer an increasing number of remote and hybrid work opportunities. Workers see remote roles as bringing a glimmer of hope to what a balanced work-life could look like; remote positions and work opportunities are the most common request made by new hires. Work-life balance is becoming increasingly important to employees, and insurance companies that offer flexible work arrangements, such as telecommuting and flexible schedules, are more likely to attract top talent. True transformation requires more than new technology and flexibility. Insurers, producers, and reinsurers need to continue shifting their organizational mindset and culture.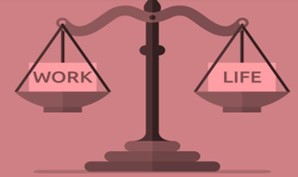 Insurers should give a voice to Young People in Insurance, Networking Event because they are tomorrow's decision-makers in the industry and employee experience matters.
To attract young people is not enough. Retain and boost the productivity of employees, insurance companies should increasingly look for ways to improve employee experience. The use of employee analytics expands significantly to understand what factors lead to a more engaged workforce and a workplace environment that is more appealing to employees.
Good for society, changes in technology, the exiting of employees from the work force, more emphasis on work-life balance and diversity, boards in the industry are placing a discrete lens on talent management strategy. We will explore how boards are now viewing talent management strategy considering current challenges.
Creating opportunities that demonstrate individual impact, it is not enough to show how the sector has an impact. The industry needs to show how different functions and different roles have a meaningful impact on the wider world. Individuals working within insurance companies have a meaningful role in achieving the sector impact and advancing the shared values. Young people are seeking for jobs with higher purpose to make a successful career, they want to do good, are looking for opportunities in their work to contribute to what they believe is their wider purpose. Again, the importance of the industry and
The real challenge:
As a conclusion, what is meaningful youth engagement in general, -be it as consumers, employees-?
Here is when the industry needs to face the three challenges together as a whole.
Insurers need to understand the unique lifestyles, preferences, and mindsets of young people as their up-and-coming clients and employees. To do this, insurers need to understand how they have developed as consumers, what their needs are, and what they demand from service providers.
There is no better way to do this than to welcome them into the insurance ranks and position them as industry representatives who are relatable and who speak the language of their peers.
Motivating the youth to enter the industry has a dual function of stimulating the growth of the market, while also of creating much-needed employment for students and graduates. Nurturing the youth into career paths in insurance is not a 'quick fix'. Rather, it is a long-term commitment that involves consistent support and ongoing motivation.
Given the importance and the presence of social media in the daily basis of young people and the challenge that the industry needs to face, as a part of the solution will be creating a collaborative platform on Instagram and Instagram reels, as a start, but it also can get expand it to other new social media apps (TikTok, etc), since the user expectations are evolving over time. Interactive platform, where clients/employees/the sector are the main voice, it is not just about the voice of insurance anymore, it is about the voice of insurance connecting with young people giving transparency and adding value to their life with daily examples. Where all the insurers, reinsurers, employees of insurance companies and clients can talk. By working collaboratively, we can more effectively show individuals that the sector is indeed a shared value industry that contributes to meaningful outcomes.
There is a need of explaining the challenges in a fun way and the problems the industry face, humanize it to make an impact, for people to know what the insurance industry really does to make their lives easier. Connecting this way with young people. The platform needs us. Insurance is Improving your lifestyle. How clients are connected, products are connected. We need to be more aligned with customer values, they should be our values too. As we have mentioned, young people are looking for comprehensive services.
To avoid anti-competitive practices and since the industry needs to make a double effort to promote itself. We are going to create a neutral body who is going to oversee this, being that an association of the insurance companies. It is a mass market solution to tackle all the problems mentioned above.
The idea is creating a "kind of diary in Madrid" (focused first on Spain market).
Micro videos of 2 minutes or less to catch the attention of young people with Instagram reels. In these videos the main content is what insurers do for the world (innovations, researchment, green impacts, etc), where employees of the industry talk about their daily tasks, showing how it is working for an insurance company and the different discipline they face in their daily tasks. Clients and their experience
using the insurance or feeling calmer knowing that they have an insurance to help continue with their lives in a calm way. Something quick and efficient, where young people can learn without realizing that they are doing so.
Collaborative learning, broaden connection and understanding the insurance industry from a different perspective. Young people can learn and appreciate different perspectives and worldviews to better understand the world around them and build up their knowledge on a range of topics. With so many ideas shared, they can discover areas of interest in the industry.
At the same time, this develop a positive digital footprint, also develop communication and technical skills, it is a campaigning for social good, a place to seek support, strengthen relationships and shared values. It is a big opportunity for the insurance companies to demonstrate its presence and promote.
How are we going to attract them to see the platform? How are going to launch it to catch their attention in the first place and to come and visit it?
We are going to tackle first a problem and then the content will be sustaining itself, supporting the platform, all the players coming together, building community.
Real problem exposed in social media: we are going to focus in the area of health and life, lack of interest in health and life insurance products among the younger generations.
As we have seen, in recent years, consumer behavior and trends have shifted dramatically. What's more, these changes look likely to persist. These shifts have heavily impacted the health and life insurance market, and insurers are looking to keep their finger on the pulse of their consumer's needs.
Young people often think of paying for health or life insurance as "throwing tons of money to the wind for something that isn't likely to occur or will occur very far in the future." Yet, of course, no one plans to get sick or hurt. "This is the kind of situation where you don't need it until you need it. And when that moment comes, you'll be happy you have coverage."
Solution video 2 minutes: what we need is an insurance that invites you to have a better and healthier life, insurers should look to provide affordable products with personalized options, wellness plans and incentives to pursue a healthy lifestyle. In built into the customer journey, must be the option to customize products, personalization is key. Products that give policyholders the option to customize them to fit seamlessly into their environment are going to stand the test of time. Pay-as- you-live" also make it possible to reward a healthy lifestyle by, for example, granting premium reductions. Companies can help themselves by taking a stronger more preventative role by actively promoting and rewarding healthy lifestyles.
its image. Building a brand that aligns with young people values, building a do-good culture, co-creating a future of mutual thriving."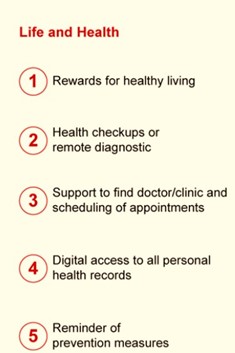 Once we have created those videos talking about fitness and nutrition related to insurance. To have more exposure, we are going to launch different events and activities, where people can participate and meet different people with different backgrounds, getting also out of your comfort zone and you get a prize.
Example of activities: CrossFit games event and the prize will be a health insurance, cooking                                         experience, change your habits and cook healthy, linked to health insurance, outdoor  activities to contribute to the sustainable world and health, clean up walk.
Using Spanish influencers to get the traffic of people coming and partnering with different centers to help us to promote the industry and to gain more credibility, Influencers have done the heavy lifting required to build an audience that trusts them. Influencer marketing is a fantastic way to target a wider audience and present solutions to their insurance needs. People love relatable brands that have a human touch and are easy to connect with. A great way to fulfill these is by injecting authentic human stories into your influencer campaigns. Partnering with CrossFit, physios, people in the health-life sector, where they help us to make the insurance hub a little bit funnier. Word of mouth, that sparks long-term gain.
 
"You need the industry; the industry needs you to keep inspiring people"